+420 211 150 000
Mon - Fri 8 am - 6 pm
Contact us on-line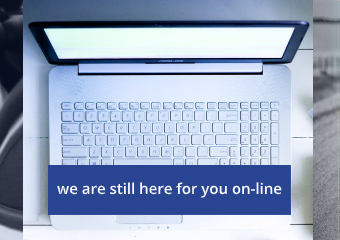 We are available Mon-Fri 8am-6pm
Our phone lines are open to you: 222 512 000, 603 460 875
You can also reach us via e-mails fractal@fractal.cz, letenky@fractal.cz
Outside office hours, you can reach us on HELP LINE 603 460 875 and email helpline@fractal.cz, thank you.
Have you got a trip planned or returning from abroad?
Right now, crossing the border of Czech Republic is prohibited for most travellers. Czech citizens and foreigners with long-term residential permit cannot travel outside of the country, except for returning from abroad. Likevise, foreigners without a permit (tourists etc.) cannot enter Czechia, but they can return back to their country.
There is also a mandatory quarantine for 14 days prescribed by the government after returning from all countries or negativ test on Covid-19.
If you have purchased a ticket and you will not be travelling
There are 2 options – you may change or postpone the trip, or you may cancel the ticket. If you decide not to travel, please contact us by phone at 222 512 000 or by e-mail letenky@fractal.cz and check the options based on your particular ticket. Our airline specialists are ready to offer you the best possible solution.
If you have purchased accommodation, tickets / registration and you will not be travelling
The hotel does not refund money for unused accommodation. There is a cancellation as agreed with terms and conditions at time of reservation.
tickets / registration – all your funds spent on tickets or registrations are refunded only if the event is canceled and there are some exceptions. If the event is only postponed, tickets and registrations are still valid. Contact us to verify the specific case.
You will not be travelling, but you have travel insurance from ERV
Insurance company provides clients with services to which they are entitled, as assistance, reimbursement of treatment and more. The only exception is, if the client is traveling to a quarantine location (China, South Korea, Italy), this is not covered by the insurance.
Concern about travelling to affected area with coronavirus is not a reason to recognize a cancellation.
In case of quarantine (ex. hotel in the area of quarantine) the insurance is automatically extended free of charge. The decision to place guests in quarantine is decided by local authorities based on the current situation.
See also our Specials